Emergency planning in the Isle of Man
By Juan Watterson
Wednesday, 18 February 2015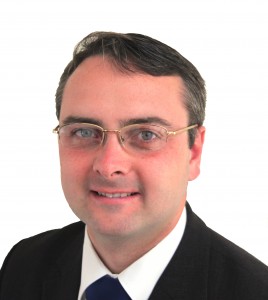 Located in the middle of the Irish Sea, the Isle of Man is used to the vagaries of weather when it comes to basic supplies and connections, and has developed resilience policies that enable us to meet the multiple challenges we face.
The twice-daily sailing of the Steam Packet — the shipping service connecting the Isle of Man to the United Kingdom — can sometimes be cancelled due to bad weather at the same time that our single airport is also affected. Therefore, all responders to an emergency on the Island are conscious that we may have to 'stand alone' for at least 24 hours.
Our Chief Constable, Chief Fire Officer and others have agreements in place on mutual aid, but this can't arrive to help us by a simple trip down a motorway, as in mainland UK. However, we help where we can, and the Manx Utilities Authority sent electricity workers to Scotland to assist when they were hit by storms and snow last year.
The one day of the year that the Steam Packet does not sail for sure is Christmas Day. Even then,  we have agreements in place that it will leave at two hours' notice in the event of a major incident, for example if the Island needs heavy fire fighting equipment. But even with this system in place, a round trip can take a minimum of eight hours.
Our isolation can be seen as a risk or weakness for our response. At times, however, this same isolation is a strength. Recently, when England and Wales were hit by Foot and Mouth Disease, the Island activated its plan, and carried out a strict disinfecting regime at all ports of entry. That kept the Island free from a disease which had the potential of devastating our agricultural sector.
Because of the nature of the Island, there are other risks that are in some cases rated higher than for our neighbours.
For example, we have one main hospital with an accident and emergency department. We cannot simply close it and move to one a few miles away. We also have just one main port of entry into the Island — the capital, Douglas — for commercial traffic. Again, it would be a cause of grave concern if that was closed for any length of time. We have one airport capable of handling commercial flights, at Ronaldsway.
Our position also has an impact on food supply. Although we have local retailers who maintain warehouse stocks on the Island, the larger UK-based supermarkets all work on a 'just in time' method. Food stocks are taken straight from the boat, onto the shelves. When the ferry does not sail for a couple of days, some empty shelves become evident. We have basic food supplies to last for many weeks, however it has to be accepted that we can run out of some items, which can lead to panic buying.
In addition, all oil-based fuel has to be shipped onto the Island, as does LPG. We are conscious that stocks are limited, and a protracted period of severe winter weather has to be taken into consideration. Local firms work closely together, and liaise with the Emergency Planning Officer, to ensure we never reach a stage whereby we could run out of fuel. There is a plan to ration fuel if necessary, but we have never reached the point where this has had to be considered, let alone activated. In fact, because fuel stocks come by ship straight from a refinery to the Island, the UK tanker driver strikes had no impact on us.
We have resilience in other forms of energy, with an under-sea gas pipeline supplying natural gas to industry, householders and a power station. We have two further power stations which run on oil, and an under-sea cable that can take power from the UK National Grid. We also have numerous telephone cables running through the Island, from England, Scotland and Ireland, all of which can be used in the event of one failure.
We have to accept that the Island is no different to anywhere else, and there is always the risk of a large scale aviation or maritime accident. We are fully aware that no one agency or authority could cope with such a disaster and because of this, one large scale multi-agency live exercise is held annually, involving Local Authorities, Government Departments, Voluntary Sector and Emergency Services. The latest was held in November 2014 at Ronaldsway airport. It involved over 180 people from responding agencies, as well as volunteer 'casualties'.
We also have to accept that the Island is subject to severe weather, such as coastal flooding, or heavy snow that can cut communities off. This is reflected in the Community Risk Register. Multi-agency responses have been planned. The Island was hit by severe tidal inundation with gale force winds on a number of occasions in January and February 2014. This was certainly the Island's worst flooding since 2002. It was pleasing to note that the multi-agency response swung into place, and was effective, in that although there was minor damage to some properties, no-one was injured, and vulnerable people were cared for.
We are fortunate in that the Island has always enjoyed a good community spirit. People do look after their neighbours, and their neighbourhood, and long may this continue. The UK Government is working on plans for engaging the community there, and gaining assistance and trust from voluntary agencies so they can work together for effective emergency response. We have always worked together, and there are no barriers to break down. This again is a massive plus for our community. For example, the UK disbanded its Civil Defence in 1968. This was not the case in the Island. Our Civil Defence Corps has continued working and supporting other emergency services. Parts of the UK, such as Somerset, following the recent flooding there, are attempting to form community volunteer groups to assist the emergency services. We are fortunate in that we have such an enthusiastic and energetic group of volunteers in place already.
Hon. Juan Watterson MHK is the Minister of Home Affairs of the Isle of Man, a self-governing territory located between Britain and Ireland. A chartered accountant by training, he was first elected to the House of Keys — the lower chamber of the Isle of Man's parliament — in 2006. He was re-elected in 2011, and took up his ministerial portfolio. The role involves responsibility for Police, Fire, Prison & Probation, Civil Defence, as well as Telecoms and Broadcasting.