What we learned from Japan's triple disaster: preparing for the unimaginable
By Masahito Yamazawa
Saturday, 7 March 2015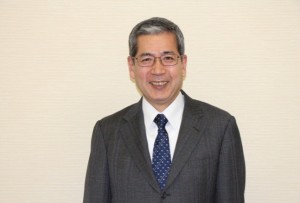 "We were not at all aware of the situation at the nuclear power plant; we were focused on starting treatment to the tsunami survivors. But soon after our arrival, we heard the news of the explosion. We had to pack up and change the location of our medical relief station. 'You are going to leave us!' said the survivors to us reproachfully. My heart was close to breaking with a mixture of guilt and fear, because I wanted to evacuate, be away from the danger of the radiation."
Ms. Ayumi Watanabe, a nurse from the Fukushima Red Cross hospital, faced this agonizing situation because at the time of the triple disaster – the Great East Japan earthquake, tsunami, and Fukushima Daiichi nuclear power plant accident – in March 2011, the Japanese Red Cross Society (JRCS) neither had the appropriate equipment nor clear guidelines on how our medical teams should operate amid the risk of radiation from a nuclear accident.
The Fukushima nuclear accident was a sharp wake-up call for us and since then, JRCS together with the International Federation of Red Cross and Red Crescent Societies (IFRC) have been active in reviewing our response operations to address such situations should it happen again.
JRCS established a nuclear disaster resource centre at our headquarters in October 2013 with the aim of collecting information and experiences in a digital archive (http://ndrc.jrc.or.jp/?lang=en) and creating operational guidelines for domestic use so that JRCS medical teams are prepared and able to respond in the event of a nuclear disaster. The first draft of the guidelines was completed in 2014 and it will be finalized before by this April 2015. JRCS has started training 496 medical teams from all over Japan. Once they have completed their training, these medical teams could potentially be mobilized to provide assistance in various types of natural and technological disasters.
Globally, the International Red Cross and Red Crescent Movement has responded to the short and longer term consequences of the 1986 Chernobyl nuclear power plant accident. Over the course of 24 years, the Movement has embraced a range of activities within the affected countries of Belarus, Ukraine and Russia, such as providing relief assistance at the evacuation centres, radiation screening of people and food, health and psychosocial care, as well as in kind and financial assistance for the affected populations. The effects of this nuclear accident had an impact on a wide geographical area especially in Europe and thus, a number of National Red Cross Societies engaged in response and preparedness activities within their communities. In 2011, the IFRC and National Red Cross and Red Crescent Societies adopted a key resolution on preparedness to respond to the humanitarian consequences of nuclear emergencies at its General Assembly. The objective of the resolution is to develop and improve response plans, as well as to build up expertise and knowledge within the IFRC and to strengthen member National Societies' capacity to assist affected populations during such an emergency.
Japan learned that we need to be prepared for the unimaginable, including technological hazards. We have embarked on this journey by taking the first step of protecting our staff and volunteers, so that they are able to support affected populations, because millions of our Red Cross and Red Crescent volunteers in 189 National Societies around the world are engaging daily on the front lines of emergencies.
Masahito Yamazawa, Director General of the Japanese Red Cross Nuclear Disaster Resource Centre, is leading the JRCS to be better prepared for nuclear and radiological emergencies. He graduated from the National Defence Academy. Before joining the JRCS, he was a Commandant at the Chemical School of the Japan Self Defence Force.