Sexual and reproductive health is part and parcel of disaster risk reduction
By Aditi Ghosh
Monday, 9 March 2015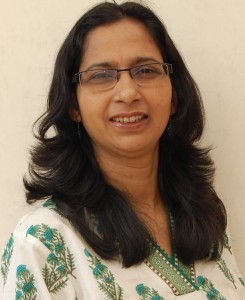 This is an important time, when in one side the post-2015 Sustainable Development goals are getting finalized and at the same time, the Hyogo Framework for Action (HFA) for disaster risk reduction is due for an overhaul at the Third UN World Conference on Disaster Risk Reduction (WCDRR).
The HFA, adopted in 2005, has helped to change attitudes and policies towards disaster risk reduction over the last decade. At the WCDRR, participating nations will identify modalities of cooperation based on commitments to implement a post-2015 framework for disaster risk reduction. And also determine modalities to periodically review the implementation of that framework.
In 2000-2012, disasters impacted 2.9 billion people, killed 1.2 million and cause US$1.7 trillion in damaged, according to EM-DAT /UNISDR. Even these ballooning figures cannot capture the long-term cost to the people and communities that bear the brunt of disasters, paying with their lives, their livelihoods and their future development prospects. The massive cost of disasters poses a significant threat to achieving development goals and erodes hard earned developmental gain. But a lot can be done to prevent and reduce the effects of disasters as well as to strengthen the response of communities at risk. The post-2015 framework aims to identify priorities to make development disaster resilient.
When it comes to health, especially, sexual and reproductive health (SRH), it needs rigorous advocacy and action to bring it into the mainstream DRR and climate change deliberations. SRH is often missed or overlooked. In the latest draft of the post-2015 framework for disaster risk reduction, SRH has been mentioned in page 14 in brackets. Now the question is: are the participating nations going to understand the importance of SRH in crisis, and how timely SRH intervention saves lives and reduces maternal mortality? And then subsequently take this forward to include it in countries' DRR policy and action.
The International Planned Parenthood Federation (IPPF), through its SPRINT initiative works, to increase timely access for crisis affected populations to life-saving SRH services as outlined in the Minimum Initial Service Package (MISP) for Reproductive Health. SPRINT also advocates for disaster risk reduction. It works to create an enabling policy and funding environment which is increasingly supportive of SRH in crisis settings. Another focus area of SPRINT is to increase the national capacity on MISP implementation and improve coordination in humanitarian settings. SPRINT tries to ensure that focus countries are also able to respond effectively in a timely manner in a crisis.
As part of its commitment towards SRH in humanitarian settings, SPRINT is gearing up for a WCDRR event to advocate the agenda of MISP and SRH in emergencies. IPPF-SPRINT will have an exhibition booth at the WCDRR from 14-18 March in the Sendai Mediatheque and also host a side event entitled "MISP Saves Lives" on Monday, 16 March at the Sendai Civic Auditorium Meeting Room 5 from 1500-1700 hours. SPRINT cordially invites WCDRR participants to visit its booth and to participate in the side event.
Aditi Ghosh is Emergency Response Manager (Africa, East and South East Asia & Oceania and South Asia Regions) at the SPRINT Initiative of the International Planned Parenthood Federation. A postgraduate in Environment Management at the University of Bradford, England, she has also studied Advanced Disaster Risk Reduction and Climate Change at the École polytechnique fédérale de Lausanne, Switzerland. She has more than 14 years of experience in humanitarian response in natural and complex disasters globally. She focuses on technical knowledge and understanding of humanitarian system, process and policies, advocates for rights-based humanitarian work and has led various humanitarian responses in Asia and Africa.