Science, innovation and knowledge – the key for building safe societies in the post-2015 era
By Kristine Tovmasyan
Tuesday, 10 March 2015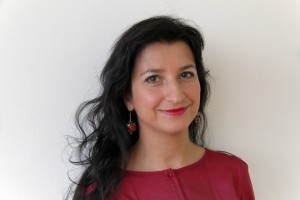 Today, there is more scientific understanding and technological know-how than ever before to anticipate the potential effects of a disaster before it strikes. Of all the global environmental issues, natural hazards present the most manageable of situations: the risks are the most readily identified; effective mitigation measures are available; and the benefits of vulnerability reduction greatly outweigh the costs.
Humankind will continue to confront natural hazards, exacerbated by global climate change. In the post-2015 framework for disaster risk reduction it is essential to enhance effective use of innovation and advances in scientific knowledge and techniques to build resilience.
In the Central Asia region, disasters caused by natural and environmental hazards have exacted a heavy toll in terms of the loss of human life and the destruction of economic and social infrastructure. Current conditions present a moral imperative and an opportunity for the concerned authorities to bring the full force of scientific and technological advancement and available expertise to reduce vulnerability to disasters. Effective improvements to disaster mitigation and climate change adaptation require continued cooperation among the experts in neighboring countries. Therefore it is necessary not only to revitalize mechanisms for sustained scientific work in the region, but also to encourage cooperation among scientists, engineers, communities and all relevant stakeholders.
As a specialized agency in sciences, UNESCO aims at developing a deeper scientific comprehension of the occurrence and distribution of natural hazards in time and space. It strives toward a better understanding of natural hazards and the mitigation of their effects. The organization seeks to raise awareness and provide technical advice on the hazard-resistant construction of educational buildings in the framework of comprehensive school safety, and the protection of cultural heritage.
Dr Kristine Tovmasyan is a programme officer at UNESCO Almaty regional office for Central Asia countries. Holding a degree in geology, she has spent most of career promoting activities on geohazard risk mitigation, Natural Sciences sector, UNESCO Headquarters in Paris.