Progress since the implementation of HFA
Governments have reported increasing progress against Priority Action 5, especially in developing capacities to respond to disasters. Ensuring that those who are most exposed to the effects of disasters are able to rebuild their livelihoods, remains a key challenge despite the significant investments made over the last 10 years.
75 – The number of countries for which OCHA has supported emergency preparedness strengthening for effective response during the Hyogo Framework 2005-2015, including the development and updating of inter-agency and national contingency plans for emergencies.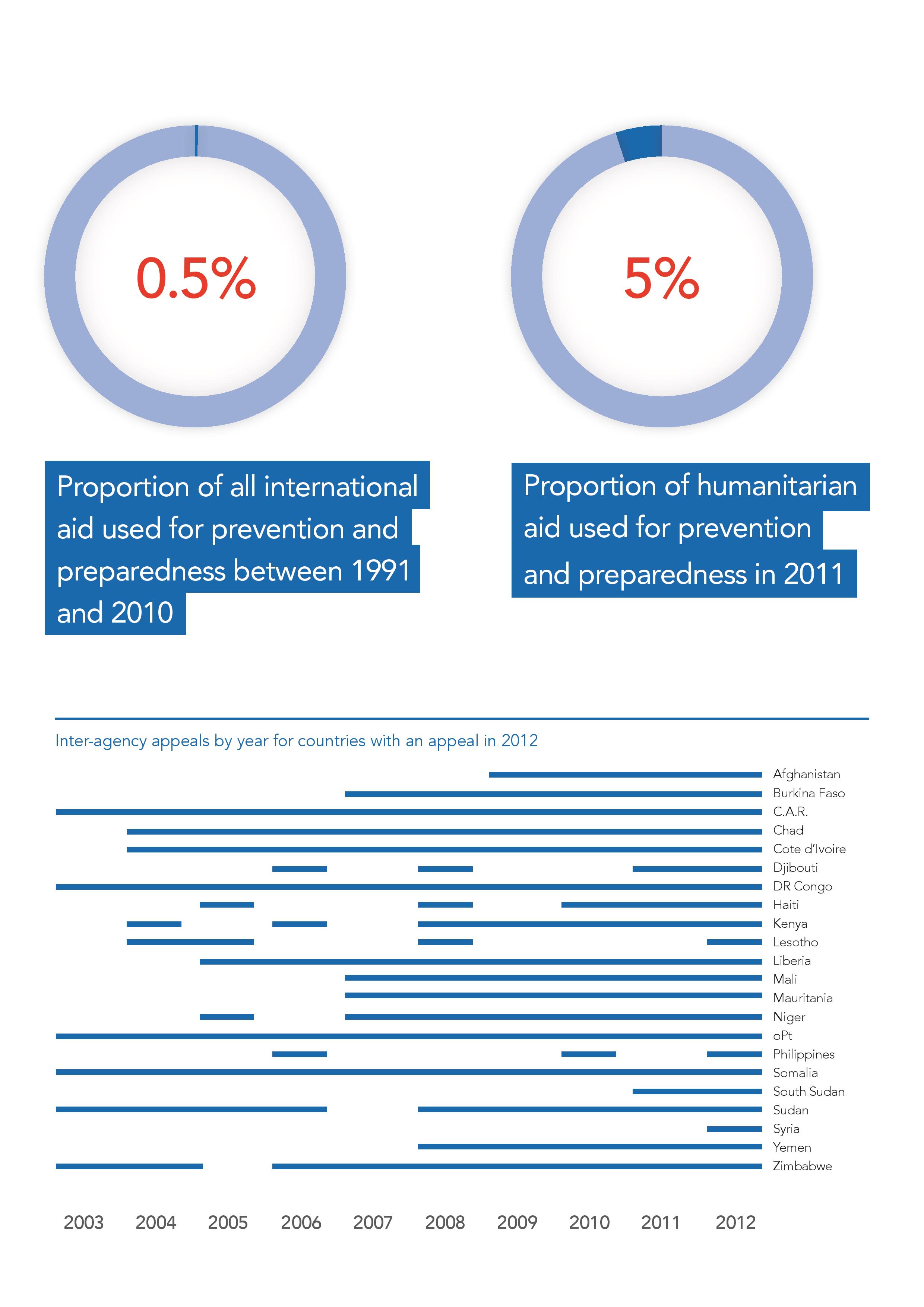 Contacts
Experts available in Sendai
Rashid M. Khalikov; Director, Office for the Coordination of Humanitarian Affairs (OCHA) – Geneva. Expertise: Emergency response; diplomat. Languages: Russian and English
Oliver Lacey-Hall, Regional Director OCHA Asia Pacific Regional Office. Expertise: Emergency response; government capacity building, Languages: English
Dr. Jemilah Mahmood, Chief, World Humanitarian Summit secretariat.  Expertise: disaster management and health, Languages: English, bahasa Malaysia/Indonesia
Masaki Watabe, Head, Kobe Office, OCHA, Expertise: international humanitarian affairs and disaster relief, Languages: Japanese and English
Communication focal points to arrange interviews with experts and guide reporters in Sendai
Órla Fagan, Regional Public Information Officer – OCHA Asia Pacific Regional Office. Tel + 66 899 44 7623, fagano@un.org
About OCHA
By fostering collaboration between humanitarian and development partner, OCHA has supported and completed governments' actions in preparing for and responding to disaster and emergencies. OCHA made contribution in advancing Priority 5 through:
Development of Guidance and Indicator Package for Implementing Priority Five of the Hyogo Framework;
Production of various inter-agency tools and framework on preparedness developed under the auspice of Inter Agency Standing Committee (IASC) Task Team on Preparedness and Resilience (eg, Common Framework on Preparedness; Emergency Response Preparedness Guidelines etc);
Provision of support to Resident Coordinator, Humanitarian Coordinators and UN Country Teams and Humanitarian Country Teams 9HCTs) in their national DRR efforts, humanitarian risk analysis, emergency preparedness and strategic planning .