Reducing disaster risk for better health
By Rick Brennan
Saturday, 14 March 2015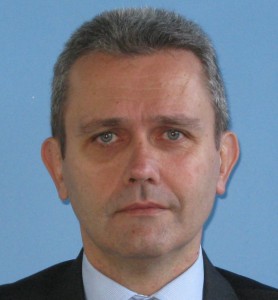 When disasters strike, we are immediately drawn to the human suffering caused. During 2004-2013, the scale of suffering was breathtaking — more than 110,000 people died on average each year due to natural and technological hazards. Typhoon Haiyan in the Philippines, droughts in the Horn of Africa and the Ebola outbreak in West Africa are powerful examples of how emergencies not only impact people's health, but society at large.
But much of this immediate — and post-disaster — pain, as well as the terrible structural damage inflicted on hospitals, clinics and other vital services, are avoidable through intensified government action on disaster risk management. While running health care systems is expensive, rebuilding those destroyed by disasters is many times more costly. A study from Latin America and the Caribbean over a 40-year period to 2011 estimated the damage from disasters to health infrastructure at $7.82 billion.
Disaster impacts are all the more devastating when they occur in lower-income countries. The risk of dying after a cyclone, for example, is many times greater in low-income countries compared with wealthier countries faced with cyclones of the same severity.
Why? Many factors make people in low-income countries more vulnerable to disasters. Among these is that health systems in poorer countries are often weak and that other disaster risk management capacities, such as strong early warning systems that can protect and alert populations in advance, are not in place or poorly developed.
For these reasons, and many more, the upcoming third World Conference on Disaster Risk Reduction, to be held in Sendai, Japan, is vitally important. The conference comes 10 years after governments adopted the Hyogo Framework for Action, which was a comprehensive guide to reducing disaster risk. On March 14, governments will come together again in Sendai, Japan, to adopt a new framework, in which the importance of safeguarding public health is given much more prominence.
Disasters must be considered primarily in terms of their health consequences. Impacts of disasters can be measured in lives lost or saved, people injured, as well as diseases, disabilities and psychosocial effects caused. They disrupt regular services that ensure safe mother and child health, immunize children, and provide lifesaving treatment for chronic diseases, including HIV. They often leave a lasting legacy of disease, disabilities and psychosocial effects.
These impacts can only be avoided or minimized through strong intersector collaboration to prevent, prepare for, respond to and recover from disasters, in which the health sector plays a central role. A robust health system, equipped with strong primary health care services, disease early warning systems, essential immunization programs and, importantly, risk and hazard communication campaigns, is a cornerstone of effective disaster risk management. It is also a measure of overall community well-being and resilience.
In 2013, Typhoon Haiyan swept through the Philippines, wreaking havoc, affecting 14 million people and killing more than 6,000. Many hospitals and clinics were damaged, and basic health services disrupted. This hampered the immediate response and created problems that still absorb state finances.
This is where resilience comes in. Despite Haiyan's carnage, in the 12 months since the typhoon hit, no affected region had recorded a major disease outbreak. This in large part is due to the resilience of the Philippine's disease surveillance system, strongly supported by the World Health Organization. Other essential public health approaches, like primary health care, immunization and safe hand-washing campaigns, not only reduce risk before disasters, but save lives when they strike.
Rick Brennan is director of emergency risk management and humanitarian response at the World Health Organization in Geneva, where he oversees support to humanitarian programs globally. In October 2014, he was also appointed director of Ebola response at WHO headquarters. He has extensive experience in humanitarian emergencies and post-conflict settings in over 35 countries across Africa, Asia, the Middle East and Eastern Europe.
This post was first published by devex.