Vanuatu's impassioned plea at Sendai – why the world needs to take bold action on disaster risk reduction
By Ben Murphy
Saturday, 14 March 2015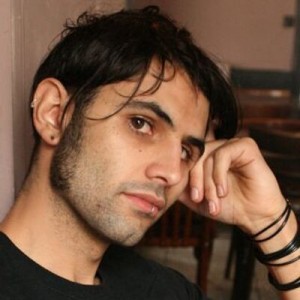 This morning, the World Conference on Disaster Risk Reduction (DRR), the world's biggest event in over a decade aimed at tackling the devastating impacts of hazard events on lives, livelihoods and economies, opened in Sendai, Japan.
It was a star-studded event, attended by the Emperor of Japan and with statements from Japanese Prime Minister Shinzo Abe and UN Secretary General Ban Ki-Moon. But even among such distinguished dignitaries, perhaps no speech was more anticipated than that of His Excellency Mr Baldwin Lonsdale, the President of Vanuatu. Overnight, Vanuatu suffered the devastating impacts of Tropical Cyclone Pam, a category 5 cyclone (the highest category on the tropical cyclone scale) that battered the archipelago with winds of up to 270km (160miles) per hour and gusts up to 340km per hour – similar wind speeds to those witnessed during Super Typhoon Haiyan in the Philippines in 2013.
President Lonsdale, visibly fighting back tears as he delivered his opening statement to the conference, came close to breaking down as he spoke of the tragedy that had stricken his small island nation.
"I speak to you today with a heart that is so heavy… I do not know at this time what impact the cyclone has had on Vanuatu", Mr Lonsdale said. "I stand to ask you to give a lending hand to responding to this calamity that has struck us."
 President Lonsdale's words are a wake-up call for the international community – the current status quo in disaster risk reduction efforts is failing the world's most vulnerable nations and communities.
Vanuatu has consistently been ranked by the World Risk Index as the country with the highest disaster risk since 2011, and despite significant investment in disaster risk reduction from government, civil society and communities in recent years, it's clear that people in Vanuatu were unprepared to respond to a cyclone of this magnitude.
While this was an unprecedented hazard event that would cause heavy damage no matter where it struck, the DRR and coordinated preparedness measures implemented prior to the crisis by the Oxfam supported Vanuatu Humanitarian Team – including the establishment and registration of evacuation centres – have clearly saved lives. Oxfam has also worked with the Vanuatu Rural Development and Training Centre Association (VRDTCA) to improve access to safe water and sanitation in rural communities while supporting the construction of cyclone evacuation shelters, efforts that will have proved crucial for local communities last night.
However, with Cyclone Pam and Typhoon Haiyan scale-events likely to increase in severity, including due to the effects of climate change, current disaster risk reduction, preparedness and response capacities, from the local to the national and international levels will increasingly be pushed to breaking point in the future.
That's why delegations meeting in Sendai need to have President Lonsdale's words ringing in their ears as they negotiate a new international framework on Disaster Risk Reduction – one that adequately prepares vulnerable nations and communities for the disasters they're likely to face tomorrow, rather than simply rolling over existing practices which are already visibly falling behind the rising tide of disasters.
Already, the negotiations in Sendai are calling into question the world's resolve to take on disaster risk, as sections of the draft text such as strong, measurable targets, linkages to climate change and adaptation efforts, and commitments by developed countries to help finance the global effort are slowly being watered down.
Organisations like Oxfam will be fighting hard over the coming days to ensure that the outcome of this conference keeps faith with the people of Vanuatu, and the hundreds of millions whose lives, livelihoods and health are threatened by disasters. Let us hope that in years to come, when the President of Vanuatu addresses the world, it will be with gratitude for its solidarity, rather than with further pleas for help.
Ben Murphy is Humanitarian Advocacy Lead at Oxfam Australia