Climate Just – a new website with mapping tool to understand climate disadvantage
By Katharine Knox
Wednesday, 18 March 2015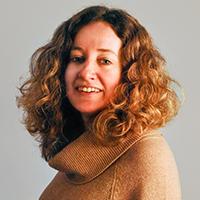 The impacts of climate change will not be equal or fair and, without action, could increase existing disadvantage. This message was reinforced in the recent Intergovernmental Panel on Climate Change (IPCC) 5th Assessment report.
Climate justice is a big concern at the international level in relation to international agreements on emissions targets to mitigate climate change. It is also a concern in relation to the differential impacts of climate change faced by different countries across the world.
While the issue is often most pertinent to developing countries, at the Joseph Rowntree Foundation, our mission is to examine the underlying causes of social problems and to combat problems of poverty and disadvantage in the UK.
We have been investigating the potential social impacts of climate change in the UK and analysing which people and places may be most affected. Our evidence review on climate change and social justice has highlighted that social disadvantage may be an important concern in vulnerability to climate impacts within a developed country context too.
Research by the University of Manchester highlights that people on low incomes, people in poor health, tenants, those living in neighbourhoods lacking green space and those who are socially isolated are all more vulnerable to the impacts of extreme weather than other groups. Social vulnerability combined with exposure to climate hazards will lead to climate disadvantage.
Now for the first time in England, on a publicly available website, we are able to see the effects of climate disadvantage mapped across the country at a neighbourhood level. Climate Just, a powerful new website with mapping tool was launched in partnership by the Joseph Rowntree Foundation, the Environment Agency, the University of Manchester and Climate UK in February this year.
The website aims to help local authorities and their partners in other organisations in England to address issues of social disadvantage and climate change. It provides detailed mapping of 'hot spots' across the country but it also seeks to arm those responding with and a huge amount of supporting information, tools and resources to support fairer decision-making and policy creation.
Take a look at the website to see how climate disadvantage can be understood in the UK context at www.climatejust.org.uk
We welcome feedback on this tool and how we can develop it in future.
Katharine Knox is a Policy and Research Manager at the Joseph Rowntree Foundation and leads the JRF's research and policy and practice development work on climate change and social justice. She has worked at the Audit Commission for England and Wales looking at the value for money of public services and at the Refugee Council campaigning for asylum seekers rights in the UK. She has also worked in academia and co-authored the first history of refugees in twentieth century Britain – Refugees in an Age of Genocide and has written a range of reports and articles in on social and public policy issues, most recently including a chapter for a new book: Energy Justice in a Changing Climate published by Zed Books in October 2013. Katharine has an MSc in Integrated Environmental Management. Her email is Katharine.knox@jrf.org.uk .
The Joseph Rowntree Foundation is an independent endowed foundation funding UK wide research and development on poverty, place and an ageing society. It shares trustees and directors with the Joseph Rowntree Housing Trust, a registered housing association and provider of care services managing around 2,500 homes. The organisations work together for social justice. We were established over 100 years ago in York, England to provide housing in communities and to understand the root causes of social problems. JRF has funded research and policy and practice development work on climate change and social justice since 2009 and is continuing to work on how we can develop greater resilience to climate change over the next few years.