The science of managing risk
By Dave Britton
Wednesday, 18 March 2015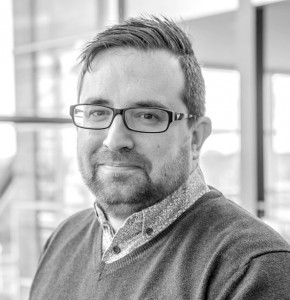 Throughout WCDRR3 we have heard repeated that weather and climate science have a vital role in providing a stronger evidence base on which to build disaster risk reduction (DRR) strategies. Societies around the world are likely to experience a change in the frequency, intensity and severity of weather and climate extremes in the future; couple with that the projected rise in population and DRR is becoming ever more complex and challenging, particularly for vulnerable coastal and floodplain populations as seen in Vanuatu most recently.
Effective weather, climate and hydrological services play an integral role in minimising the risks associated with weather related hazards, and are a major component in disaster response and recovery.
In order to adapt to changes in our climate and build resilience to hazards, we need to think big and consider weather and climate information on all timescales, from days to centuries. Only by thinking seamlessly can you take the right actions at the right time to protect lives, livelihoods and critical national infrastructure:
Past weather analysis: looking back at past weather data can help define future risks and inform decision making.
Severe weather warnings: weather forecasts and warnings allow communities to take action and reduce the impact of hazardous weather on vulnerable communities.
Monthly to decadal predictions: these predictions help to warn local, national and international communities of expected conditions, for example preparing for drought or year-to-year variability of African rainy seasons.
Regional climate model predictions: whilst confidence decreases with forecasts over longer periods, the information can support adaptation, decision-making and resilience planning.
Learning lessons from past disasters, as well as taking a collaborative approach to share expertise will also help to improve resilience. The Met Office has collaborated on a number of projects which demonstrate the value of weather and climate information across all timescales in support of DRR.
Case study: Climate Services for Tanzania
We are working with the Tanzania Meteorological Agency to develop climate services for Tanzania. Our work has included identifying climate-sensitive sectors and engaging key stakeholders to understand their needs. Building on these insights, historical climate data is being archived to build a climatology and create high resolution climate scenarios for Tanzania. Ultimately this will enable provision of better services to climate sensitive users and increase Tanzania's climate resilience.
Case study: Saving lives on Lake Victoria
Severe storms can occur over Lake Victoria at any time of year, and historically they have been very difficult to forecast. We were involved in a unique collaborative project, led by WMO, which combined mobile technology, weather forecasting and local knowledge to create a free Mobile Weather Alert Service for lake users. The service has enabled local fishermen to plan and take appropriate action if difficult conditions are forecast. Storm warnings ahead of severe weather help reduce accidents and fatalities and are essential for users, helping them to make informed decisions to prepare accordingly.
Case study: Rwanda Early Warning Systems
Western Rwanda is vulnerable to weather-related hazards, including flooding and landslides. We worked in collaboration with authorities in Rwanda to enhance weather information services in order to improve preparedness and ultimately reduce vulnerability and economic loss. We supported the development and introduction of a pilot Early Warning System for both the public and disaster managers. With enhanced capability, accuracy and forecaster knowledge, Meteo Rwanda can now identify situations with the potential for environmental impacts caused by rainfall and issue appropriate advice and warnings so the public are better prepared.
 Case study: Enhanced preparedness and response in the Philippines
The Philippines Department of Science and Technology (DOST), sought consultancy from us to support its weather information services in order to improve crisis preparedness and response to reduce vulnerability and economic loss in the Philippines. The project is enabling improved weather warnings and more consistent communication of significant weather events to the Philippine Government stakeholders and population, ultimately helping to save lives.
Case study: STARCK+, Kenya
The Adaptation Consortium funded under STARCK+ in Kenya is providing climate information services to the populations of four semi-arid counties and setting up County Adaptation Funds (CAFs). The aim is to improve climate resilience and to ensure that CAFs are spent on appropriate initiatives that will make a real difference to Kenya. The Met Office is working as part of the ADA Consortium with the Kenya Meteorological Service, Christian Aid, and the International Institute for Environment and Development, building resilience for all people throughout the counties.
Case study: Southeast Asia Climate Analysis and Modelling Framework
Southeast Asia is particularly vulnerable to weather and climate extremes. Differences in economic level, population density, technological capacity, urbanisation and physical geography mean that some regions may experience more severe impacts than others. Within the next century, increased temperatures and, in many regions, extreme rainfall events are expected on a sub-regional scale. This poses increasing challenges to socio-economic and environmental development. The Framework was set up to develop regional climate modelling capability and capacity across Southeast Asian nations and enable the development of national adaptation and mitigation plans based on sound science.
See www.metoffice.gov.uk/international-development for more information.
Dave Britton is a Principal Advisor to the FCO, DFID, the Home Office and IFI`s at the Met Office in Britain. He works with governments and donor organisations across the international development arena as well as across policy areas such as prosperity, science and innovation. He has over eight years operational meteorology experience, supported by extensive experience in high profile stakeholder management roles.