Now is the time to strengthen disaster risk reduction in East Asia and the Pacific
By Axel van Trotsenburg
Saturday, 14 March 2015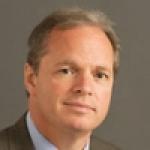 Every time I learn of another natural disaster – the people killed and injured, homes destroyed, livelihoods lost – I know we must act to reduce the tragic impact instead of waiting for the next disaster strikes.
We have that chance with this year's World Conference on Disaster Risk Reduction in Sendai, which seeks to finalize the successor to the Hyogo Framework for Action (HFA2) that guides policymakers and international stakeholders in managing disaster risk. The conference is an opportunity to set new milestones in disaster risk reduction and fighting poverty.
The cost of natural disasters already is high – 2.5 million people and $4 trillion lost over the past 30 years with a corresponding blow to development efforts.
In Asia, rapid urbanization combined with poor planning dramatically increases the exposure of cities, particularly those along densely populated coasts and river basins. Typhoon Haiyan, which killed more than 7,350 people in the Philippines in 2013, directly contributed to a 1.2 percent rise in poverty. 
Today we have new tools for reducing such impact. For example, the Indian Ocean Tsunami Warning System set up after the 2004 disaster can send alerts to national warning centers within 10 minutes of an earthquake, helping reduce the loss of lives across 28 countries.
A recently published World Bank report used satellite images and geospatial mapping to track changing land-use patterns in Asia, providing data that can help guide planning and investment decisions.
Overall, the mammoth task of building resilience to natural disasters is a shared responsibility of governments, communities, the international community and all other stakeholders.
The Pacific Catastrophe Risk Assessment and Financing Initiative (PCRAFI) – with partners including Japan, the Secretariat of the Pacific Community, the Asian Development Bank and Word Bank, the Global Facility for Disaster Reduction and Recovery (GFDRR) and the European Union – developed the largest collection of geospatial information on disaster risks available to Pacific Island countries.
Such data contributes to the Pacific Catastrophe Risk Insurance Pilot, a regional mechanism that allows participating nations to secure catastrophe coverage for earthquake, tsunami and tropical cyclones on the international reinsurance market. In 2013, Tonga became the first country to benefit with an insurance payout of $1.27 million, providing immediate funds in the aftermath of Cyclone Ian.
Meanwhile, national development and upgrading programs in Indonesia, Philippines and Vietnam are transforming hundreds of communities by improving their access local infrastructure and strengthening their long-term resilience through early warning systems, evacuation routes and emergency training.
The World Bank also has increased efforts to help build resilience across its project portfolio. As of July 1, 2014, 100 percent of World Bank projects must be screened for climate and disaster risk, and – based on that screening – incorporate mitigation efforts.
For coming decades, resilience should be a priority commitment for sustainable and responsible development rather than a buzzword for the development community. There is no better place than Sendai to fully recognize the urgency as well as benefits of investing in resilience.
Axel van Trotsenburg is World Bank East Asia and Pacific Regional Vice President, a post he assumed in February 2013. He oversees a portfolio of over US$30 billion in loans, grants, credits and trust funds, coordinating and supervising the activities of more than 1,000 staff. He leads the World Bank's strategy in the region which supports countries by addressing four shared challenges: natural disasters; poverty and equality; infrastructure and urbanization; and making governments work for people.